Kai Heumann takes you on a musical journey to Latin America, to the lavender fields in France, to the Fairies of Ireland and to the flickering campfires of the travelling people.
Enjoy the exciting blend of gorgeous melodies ranging from the romantic and energetic Valse Musette over heart-pounding cuban Salsa to exciting Irish-like tunes, passionate and spirited Gypsy Swing and Kai's new invention of flaming Gypsy Salsa. 
Improvisation is an important stylistic device and is the most important power for this lively music.
Experience the breathtaking artistic, exciting and highly enjoyable journey around the world and a variety of musical styles: Kai Heumann enchants his audience with a boundless joy of playing, virtuosity and passionate improvisation.
———
next concerts: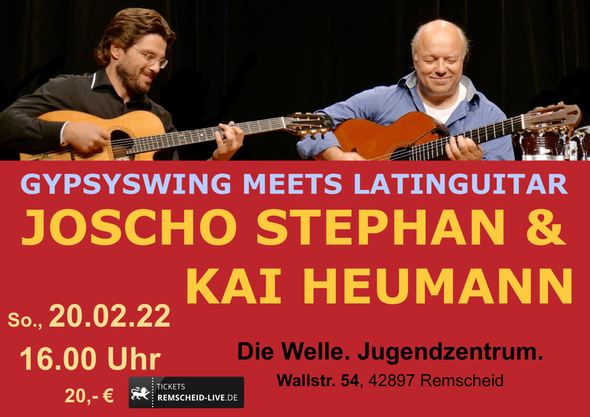 -----------